Margin Impacts Automotive Dealerships
Recently, the auto retail industry has been grappling with a variety of operational challenges that have noticeably impacted its profitability. New technologies and online resources have been quite disruptive to traditional sales models, forcing many dealerships to rethink how they manage their staff, attract customers and promote their F&I products. Although this shift in mindset is helping to offset margin compression, some businesses are still struggling to adapt to today's fast-paced marketplace, leading to:
Declining profit margin on auto sales
Lost revenue on routine maintenance visits
While it's true that every auto dealership has its own unique sales strategies, most retailers are wrestling with similar barriers to financial success. Some of the leading causes of margin compression include:
Flattening SAAR unit sales
A mature and highly competitive marketplace
The similarities between cars and brands
Increased transparency and available information
Regulatory compliance issues

The following are a few impacted areas and improvement opportunities that can help your auto dealership combat margin compression and secure consistent financial growth.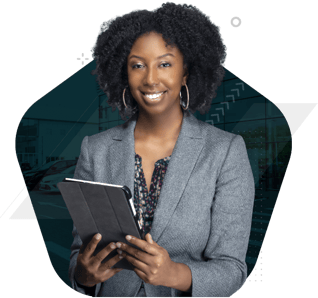 PROBLEM #1
The Cost of Turnover
The direct and indirect expenses of high employee turnover are having a profound impact on the profitability of companies in the automotive retail industry. A 2016 study from the National Automobile Dealers Association suggests the turnover cost per employee could be as high as $18,4501, which is typically calculated by considering:
30%+ of first year earnings
Lost productivity and sales
Time/resources to manage performance
Recruiting, benefit enrollment and IT set-up costs
Even a small rise in turnover can lead to significant losses, with a 10% increase costing the average dealership $7,500 in gross profit per employee per year, according to Automotive News.2 While it can be difficult to pin down the exact causes of high turnover, it's clear that dissatisfied workers are less likely to remain in positions that don't match their personal and professional goals. Some of the main causes of employee dissatisfaction include:
Inadequate work/life balance
Lack of development and promotion opportunities
Inconsistent communication and leadership
Insufficient pay and benefits packages
Unclear definition of roles and responsibilities
SOLUTION #1
The Right Hires Foster a Positive Company Culture
One of the best ways to address employee turnover is to be a bit more selective in your hiring practices. Locating top talent should be a priority, but it's also important to recruit candidates who are a good fit for your organization. In fact, a 2017 Gallup report found that selecting talented employees can lead to a 30% increase in productivity and a 20% increase in sales.3 Of course, staffing your dealership is only one piece of the puzzle, as providing employees with a positive and fulfilling work environment is essential to your business's long-term stability.
Hiring the right candidates:
Identify key competencies required for the position you're filling
Prioritize soft skills over hard (technical) skills during recruitment
Hold panel interviews instead of one-on-one interviews
Utilize hiring technologies and assessments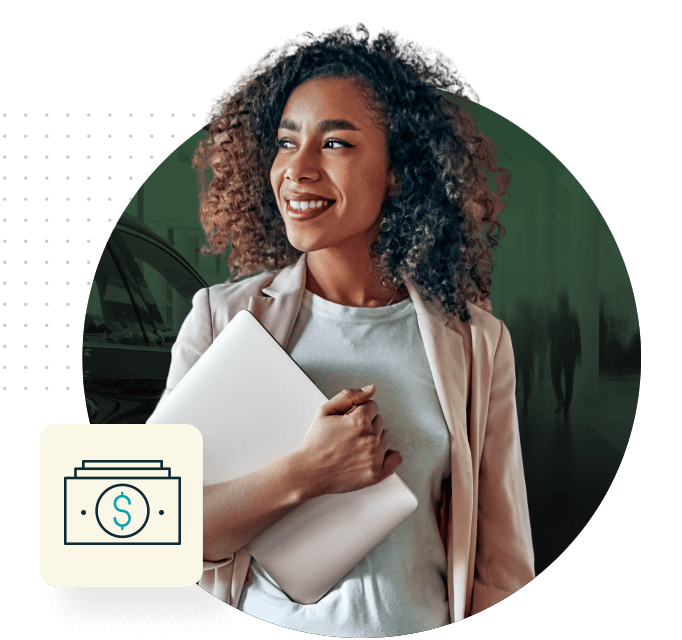 Improving company culture:
Promote a healthy work/life balance through flexible scheduling

Provide adequate time off on nights, weekends and for community involvement

Use individual performance assessment and development plans
Emphasize incentive programs, benefits and education programs

Establish career advancement initiatives

Outline job descriptions and reinforce expectations for each role
Millennials report they are willing to take an average pay cut of $7,600 for an improved quality of work life (including work/life balance).5
PROBLEM #2
Customers Are More Informed About Their Buying Options
Modern consumers have access to a wide range of digital resources that allow them to make more informed vehicle purchases, from online quoting tools to comparative shopping websites. These resources give customers the ability to research different makes, models and features, analyze vehicle performance, check market prices and even purchase new or used cars from online retailers. The popularity of digital marketplaces and information-sharing platforms has led to:
Increased market competition between online and in-store retailers
Higher customer expectations for price matching and personalized service
A preference for streamlined shopping experiences
A rise in peer-to-peer retail websites: Shift, Blinker, Vroom, etc.
SOLUTION #2
Responsive Customer Service and Employee Training
Staying competitive in today's crowded marketplace requires dealerships to differentiate themselves through every stage of the car-buying process, from the moment a customer drives onto the lot, to future vehicle servicing and maintenance visits. This not only demands a firm grasp of how modern customers shop, it also illustrates the importance of building sustainable relationships. Auto sellers must be willing to acknowledge the time and effort customers spend researching on their own and adapt their processes to suit the needs of each buyer.
According to a study by Cars.com, 1/3 of consumers seek out a specific salesperson based on positive reviews7, which may be why many dealerships have started to personalize their customer service and fixed operations processes.
Building a responsive sales model:
Ensure sales representatives understand what consumers want in a vehicle

Promote transparency and receptive sales processes

Listen and acknowledge customers' independent research

Improve in-store experiences through perks, incentives and communication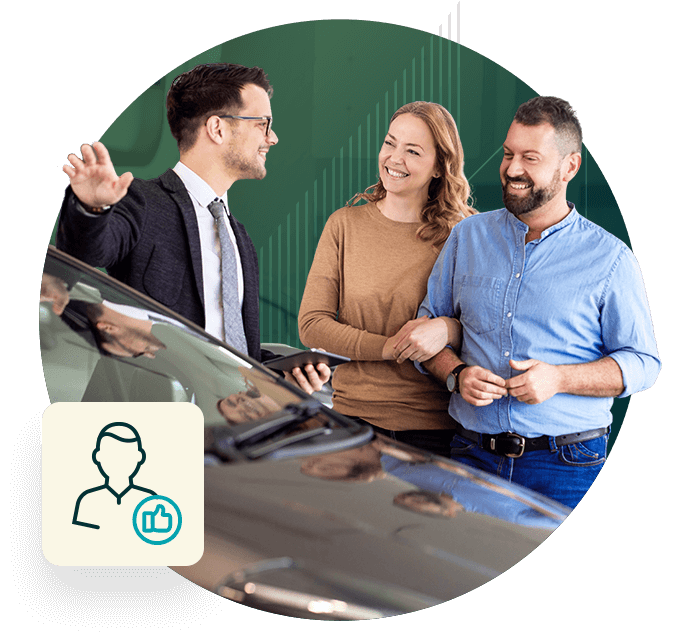 Enhancing employee training:
Develop clear processes for sales and
F&I operations
Restructure customer engagements to prioritize specific needs
Implement proactive training programs and initiatives
Utilize technology to enable self-learning: Lynda.com, Skillsoft, AutoNews Webinars, etc.
PROBLEM #3
Lack of Visibility in a Highly Saturated Online Marketplace
According to Digital Dealer, an estimated 45% of U.S. vehicle shoppers turn to online resources before and after visiting a dealership.8 Millennial car buyers, in particular, have come to rely on rating websites like TrustPilot, Kelly Blue Book and Edmunds.com to narrow down their choices and locate dealerships with positive reviews. Without a digital presence, auto retailers are unable to mediate consumer perceptions and market their services to tech savvy customers, which may lead to:
Poor CSI scores and consumer ratings
Missed opportunities in sales and service models
Decreased customer loyalty
Around 80% of modern shoppers are likely to begin the car buying process online rather than in-store.
SOLUTION #3
Digital Marketing Plan with a Focus on Personalized Experiences
While the internet has been a disruptive force in the auto sales industry, it has also created new opportunities by opening up additional channels of communication. Online retailers and peer-to-peer platforms may offer a streamlined buying experience, but they often lack the direct support and hands-on problem solving capabilities that most consumers are looking for.
Developing profitable and lasting relationships with customers is all about forming meaningful connections and building trust through personalized service, innovation and market awareness. Dealerships that embrace digital marketing are better equipped to grow their brands online and engage millennial consumers who may be less receptive to traditional advertising methods, such as radio, television, print ads and direct mailers.
Utilizing digital marketing techniques:
Implement a multi-channel social media strategy

Provide educational content and interactive tools on your website

Incorporate SEO strategies to increase traffic and visibility

Engage in online reputation management on various consumer review sites
Leveraging personalized service:
Adopt customer-centric sales and service models

Modify in-store communications to suit each consumer's preferences

Prioritize relationship building to improve credibility and transparency

Offer needs-based fixed ops and F&I services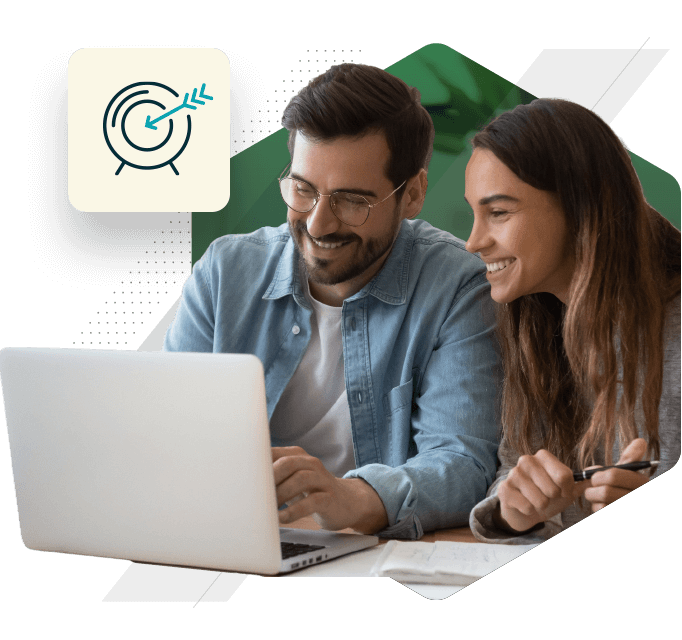 PROBLEM #4
Overcoming the Stigma of Vehicle Shopping
A comprehensive survey from Dealer Socket found that 81% of consumers do not enjoy the car buying process, which may explain why many shoppers turn to online retailers that promise "quick and easy" solutions. Since most vehicle buyers place a lot of value in convenience and streamlined shopping experiences, it's important to provide several online and offline channels that can meet a diverse range of preferences.
Modern consumers want to be able to research vehicle makes and models, compare prices and read dealerships' customer service reviews, but they also expect a high level of personalized support. Finding a way to balance these preferences and expectations is crucial for overcoming the vehicle shopping stigma, attracting new customers and retaining business in the long term.
56% of shoppers said they would buy more often if the dealership process was easier, which could represent a potential 24% increase in sales volume.
SOLUTION #4
Front-End and Back-End Technologies to Promote Transparency and Trust
Although technology is not a universal solution, it can enable auto dealerships to combine their online and in-store resources into one seamless car-buying experience. For example, interactive website, mobile and in-store applications can help vehicle buyers feel that their online research was productive and meaningful. This direct connection also enables sales representatives to respect customers' time and build trust throughout the sales process.
Taking advantage of front-end technologies:
Optimize your website to allow consumers to learn about your products and services

Introduce interactive tech (tablets/mobile apps) into your physical sales environment

Offer customers an enjoyable shopping experience online and in person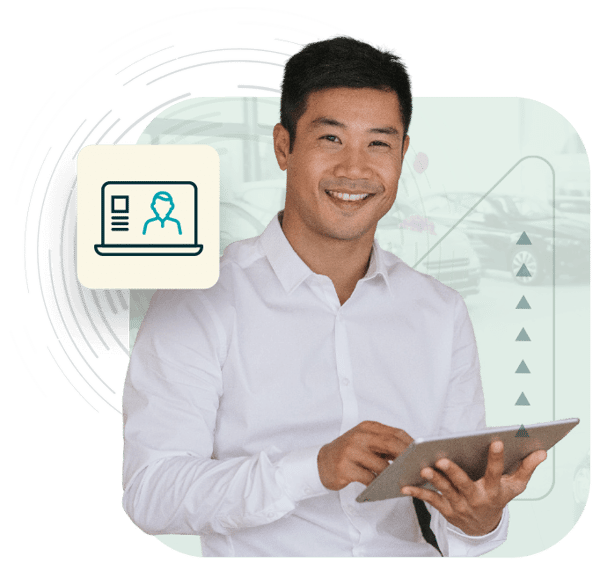 Integrating back-end technologies:
Leverage inventory management systems to improve oversight and logistics

Implement real-time task tracking for vehicle maintenance and repair

Capitalize on data analytics and sales lead platforms
20% of "satisfied" customers are willing to do business with another company that is able to reduce effort or improve their experience.
PROBLEM #5
Lack of Consumer Awareness of Optional F&I Packages
When purchasing a new or used vehicle, most shoppers do not factor F&I packages into their budgets and often underestimate the value of these supplemental offerings. This lack of awareness can not only impact a dealership's profit margins for direct vehicle sales, it can also reduce opportunities for future fixed ops earnings. For example, selling fewer vehicle service plans can lead to less service department volume and revenue.
A lack of awareness on the part of salespeople can also contribute to this issue, especially if they fail to mention F&I products early on in the selling process. Many consumers are skeptical about last minute add-ons, so it's important to communicate the advantages of F&I at every possible opportunity instead of waiting until the last leg of their car buying journey.
You're telling me I need these insurance products because the "amazing car" I'm about to buy is going to breakdown and cost me a ton to maintain?!?!
SOLUTION #5
An Ecosystem of F&I Awareness
One of the most effective methods for boosting F&I penetration is to ensure all sales representatives are consistently endorsing F&I products throughout the entire sales process. Instead of treating these offerings as add-ons, dealerships should focus on building an ecosystem of F&I awareness that impacts every area of their operations, from front-end sales and in-store experiences to digital marketing and online resources. Auto sellers should strive to make these discussions as organic as possible by framing their recommendations as clear solutions to consumers' specific needs and preferences.
Offering enhanced sales training:
Provide performance development for salespersons and managers

Prioritize profitable customer relationships over the full lifespan of sold vehicle

Teach front-end sales employees how service operations increase customer retention

Supply hands-on instruction in closing skills, overcoming objections and time management
Securing specialized F&I training:
Promote a team-oriented approach to vehicle sales and F&I

Help employees develop product knowledge expertise

Conduct thorough product penetration monitoring

Partner with an F&I service provider that offers hands-on, personal training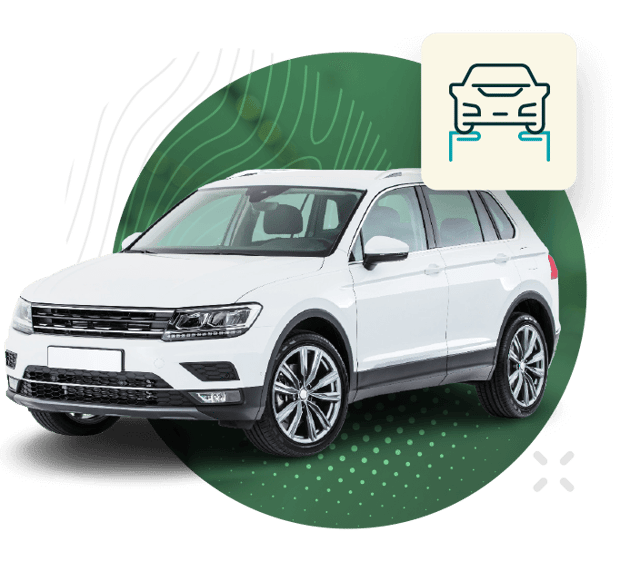 Despite numerous disruptions within the auto retail industry, dealerships are substantially reducing their margin compression by reorganizing their internal processes, updating their marketing strategies and investing in hands-on training and professional development services.
The experts at JM&A Group have over 40 years of experience working with dealers to improve their profitability and remain competitive in the shifting marketplace. We are a results-driven company (with over 13+ million contracts in force, and 300+ field representatives) offering unsurpassed in-store support and training that can directly contribute to your operation success.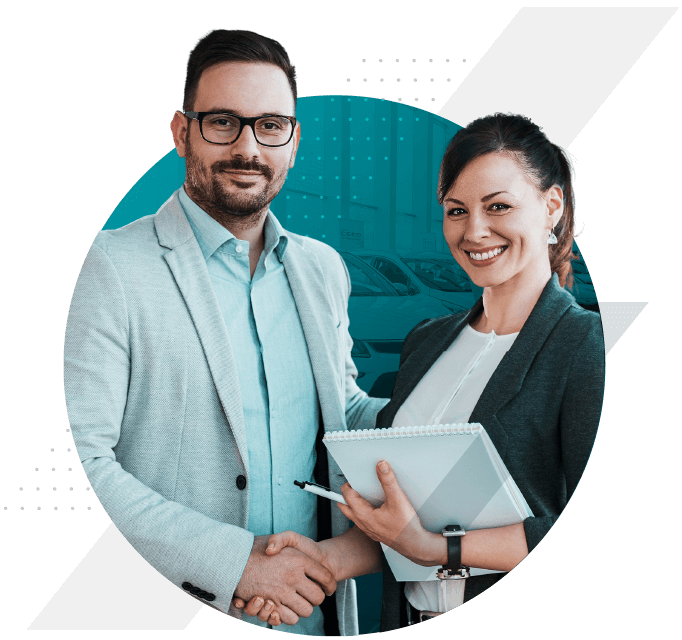 Reach out to a JM&A associate to learn how we can help you apply these and other solutions to alleviate margin compression and build a rock-solid foundation for your continued success.
What real dealers are saying
In our industry, there is a constant barrage of vendors who make promises they can't keep. In my 25 years, JM&A consistently delivers on its promises and strives to find new avenues of growth in your business.
Harry Brenner Jr.
JM&A has been a trusted business partner for over a decade now. They focus on the dealer and how to help me grow the business. I couldn't ask for a better relationship.
David C Hodges Jr
JM&A is our partner, not our vendor. All JM&A associates truly have the dealers' best interest and are always finding new innovated ways to help us grow! A true asset to my business.
Bob Murray
We've always relied on JM&A for training and recruiting. They have been very helpful over the years by partnering with us to implement whatever strategies we've needed to grow our personnel and our business.
John Chadwick Holderfield Let's Talk!
Join 3,800+ dealerships by getting your FREE Opportunities Assessment today.