About the Ultimate Guide
You know better than anyone how fast the automotive world moves. One month's sales milestone is next month's goal. So when you're worried about vehicle inventory coming in, F&I product sales and getting qualified personnel in your service drive, you don't always have time to keep up with the latest and greatest insights. But you recognize they're essential to your dealership's success. That's where The Ultimate Guide to Dealership Growth comes in.
What you'll find inside
We asked some of the sharpest minds in automotive (including our leaders) about the hot takes on top trends in the industry, paired it with data from real dealerships nationwide and distilled it into The Ultimate Guide to Dealership Growth.
Sales, F&I, talent, training and operations professionals all weighed in to help you set your goals and achieve them, including how to: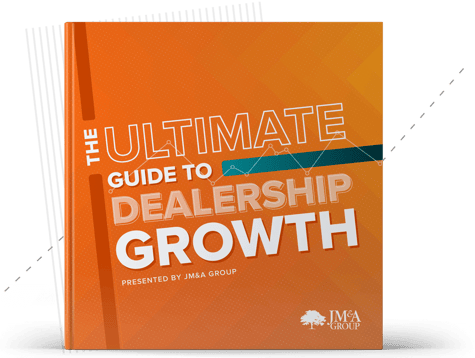 Turn emerging trends into opportunities

Find new pathways to dealership profitability

Compete with direct-to-consumer brands

Balance ICE vs. EV needs now and in the future

Use technology to drive consumer satisfaction

Manage hiring, training and retention dynamics