The Changing Shape of Today's Dealership
Dealerships look a lot different than they did just a few years ago. Digital retailing tools are a necessity. Changing consumer preferences require us to always be learning about what's new and next. Even the conversations we're having with our customers has changed.
Let's face it, the days of the traditional dealership structure are behind us. And we're all for it.
Now, we need to offer next-level customer experiences, stay on the leading edge of technology and communicate with buyers in new ways.
So how can you do it all when it's more challenging than ever to keep up?
Our answer - a commitment to training and continuous learning. It will open doors for your staff and have a direct impact on your bottom line like nothing else can.
The benefits of training are endless. Help your teams work collaboratively and customers will delight in the seamless experience you provide them, all while boosting your profitability.
Let's dive in and learn more.
Stepping into the Future of Auto Retail
Virtual and Digital Sales
The automotive industry is rapidly changing, forcing dealerships to modernize their selling techniques, customer retention strategies and F&I operations. And while new technologies are helping to streamline this optimization process, some of the biggest industry challenges continue to weigh down dealerships' profitability and growth:
Declining profit margins on vehicle sales
Increasing competition from online retailers
Shifting preferences about the retail experience
Lack of consumer F&I awareness
To stay relevant in this highly fluid marketplace, you must constantly refine your sales practices and personalize the buyer's journey in new and exciting ways. This requires a holistic approach to employee training and development that gives equal weight to in-person and digital retail activities, including:
New and used car sales
F&I products and services
Fixed Operations offerings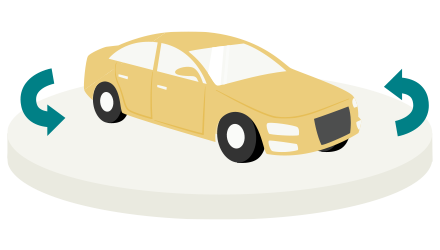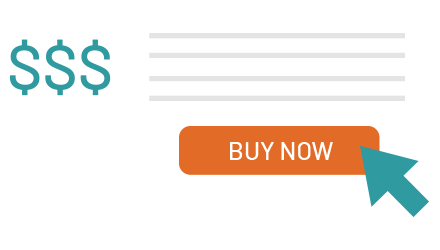 Upgrading Your Dealership
The Nuts and Bolts of Auto Sales Training
Whether utilizing internal or external resources, or a mixture of both, auto sales training typically falls into two categories.
#1 New hire training programs that explain a dealership's core products, processes and technologies, which benefit employees by:
Providing an overview of basic product and service knowledge
Detailing the sales process and key product life cycles
#2 Reinforcement and professional development that continuously elevates what employees learn as new hires. Dealerships should create a documented onboarding plan that outlines specific learning objectives for employees' entire first year, while also providing one-on-one coaching for goals outside of monthly sales. These efforts can help seasoned sales and F&I professionals by:
Offering upskilling opportunities across business units
Expanding product knowledge and F&I awareness beyond the basics
Investing in your staff, no matter their tenure, has a direct and immediate benefit to your dealership's performance.
Why Invest in a Modern Training Program?
Almost every dealership has some form of auto sales training, but many rely on traditional learning strategies and resources that can quickly become outdated. According to the Research Institute of America, incorporating e-learning into your training program can increase knowledge retention by 25% to 60%.1 That said, reinforcing your key learning objectives with technology and updated content is crucial, as the auto retail industry is constantly evolving.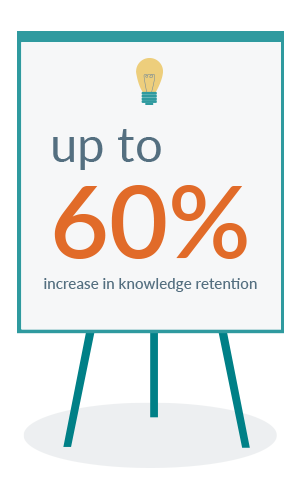 Luckily, there are a wide variety of training resources on the market that have been carefully crafted to appeal to the needs of today's car buyers. Some of the benefits of partnering with a third-party training provider include:
Education and development experts who are up to date with the latest in-person training and e-learning trends
Hands-on instructors who are tenured industry experts with years of real-world experience
New technologies that enable results-generated learning with less time spent off the sales floor
Innovative content – both online and in the classroom – designed using adult learning theory and proven learning science principles
Specific Tools for Specific Problems
Understanding the basics of auto selling is undeniably valuable, but there is significant buzz about how to appeal to today's consumers. The key to success is less about flashy conversion techniques and more about creating streamlined purchase pathways. Modern training programs provide actionable tools and techniques that enable salespeople to effectively navigate today's dealership environment, such as:
Helping informed car buyers through the in-store retail transaction
Aligning the dealership's business practices including sales, F&I and the service drive
Today's consumers are spending less time in the market before purchasing a new vehicle, so dealers have fewer opportunities to convert shoppers into buyers. This makes a strong training program essential to the long-term profitability of dealerships' variable and fixed operations.
Personalizing the Buyer's Journey
Making a lasting and positive impact with consumers is one of the best ways to turn car shoppers into lifelong customers. While this may seem obvious on the surface, this challenge (or opportunity) should always be top of mind for your Sales, F&I and Fixed Operations professionals.
Every shopper comes from a unique background and has different preferences and goals. To truly offer a personalized buying experience, your staff must be able to form a deep connection with people, not "buyers." In addition to developing key interpersonal skills, dealership training can help your workers assess the exact needs of individuals and communicate more effectively in sales conversations.
Beyond the interpersonal, dealerships can create a better experience for consumers and open the door for an upsell by:
Streamlining sales processes
Putting customers' needs first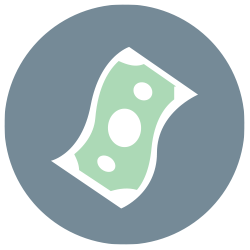 Streamlining
sales processes.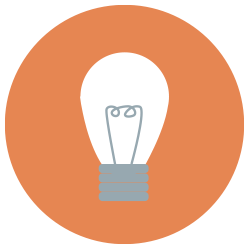 Building trust through product knowledge and customer service.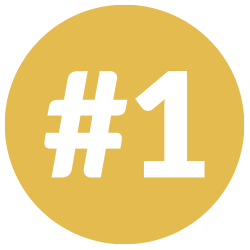 Putting customers'
needs first.
Acknowledging Customer Research
Thanks to the wide availability of online resources, today's car buyers have a near limitless amount of information at their fingertips. Research from Cox Automotive found that 80% of all car buyers visited at least one third-party website during the shopping process.2
When consumers visit a dealership in person, they likely have a good idea of what they want and how much they're willing to pay. As such, sales reps have less wiggle room during negotiations and must have a strong command of product-related knowledge.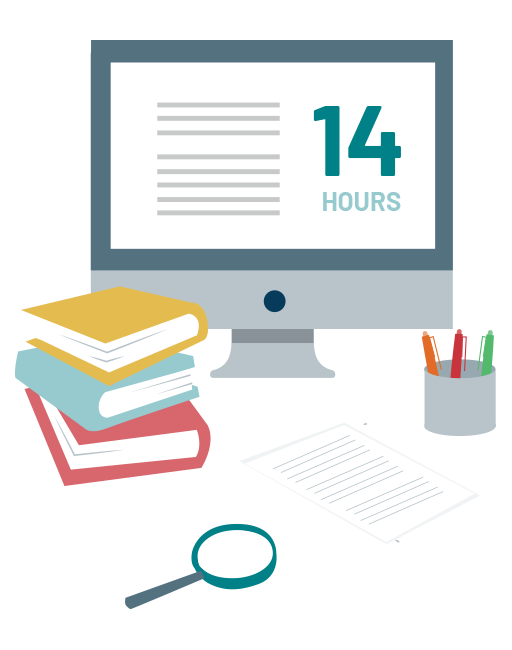 Consistent employee training and development can help salespeople and F&I professionals:
Understand different types of consumers
Acknowledge the causes of buyer resistance
Target customers' buying motives
Build credibility at the point of sale and beyond
The average consumer spends just under 14 hours researching and shopping for vehicles online before making a purchase.2
Building Positive Relationships
No two car shoppers are alike. Some common types of buyers that dealerships interact with include: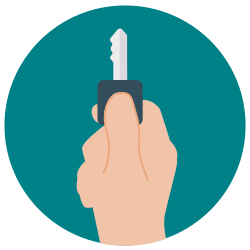 High-intent shoppers know exactly what they want and are ready to finalize a deal on their first visit.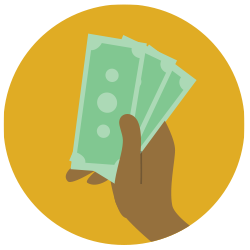 Payment hunters are looking to get the most competitive financing rates and lowest possible monthly payments on a new vehicle.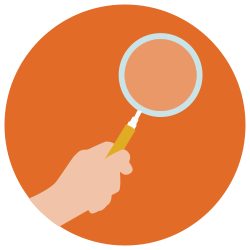 Comparative browsers have done a lot of research about vehicle prices and have likely visited other dealerships in the area.
Selling Across Generations
Every generation has different preferences when it comes to communicating, which can complicate the buyer's journey. Dealerships that rely on rigid sales and service frameworks are often less able to adapt to each consumer and personalize their offerings accordingly. While generational communication trends are by no means universal, they can help business managers adjust their style and delivery when it matters most.3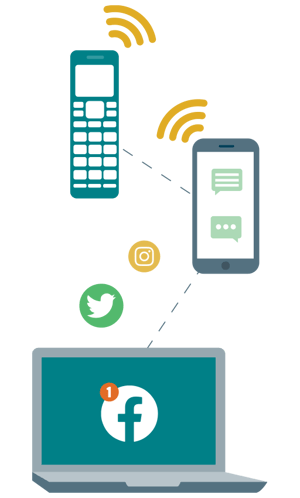 Baby Boomers prefer face-to-face interactions and phone calls
Generation X favors conversations by phone and email
Millennials skew toward instant messaging and mobile phone usage
Generation Z loves everything digital, from social media to text messaging
By learning more about generational preferences, effective sales techniques and the psychology behind high-end purchases, auto sellers and F&I experts can:
Adjust their communication styles to different audiences
Develop effective questioning and interview skills
Personalize customer experiences
Minimize sales resistance
Building a Positive Dealership Culture
Building a Culture of Collaboration
We know margins on vehicle sales are shrinking, which is why collaboration between departments is essential to your success. Removing silos from your business operations and creating an environment of mutual dependence between sales professionals, F&I managers and Fixed Operations departments can make a huge difference in bottom-line profit and customer satisfaction. Business training can help salespeople, F&I professionals and Fixed Operations specialists:
Introduce F&I products earlier in the buyer's journey
Offer specific products/solutions to address customers' needs
Streamline point-of-sale conversions through team-oriented engagement
One of the core benefits of dealership training programs is that each department can position the others as part of a wider team, helping promote collaboration and build more productive relationships. Successful dealerships understand that F&I products and Fixed Operations services are key revenue streams that should not be neglected in favor of boosting sales revenue, as they often go hand in hand.

Leveraging Your Employees' Core Skills
Much like car buyers, every member of your dealership team has a different background, knowledge base and set of skills. Understanding your employees' individual strengths can not only improve day-to-day productivity, but it can also help F&I and sales managers ensure their staff is focused on key business objectives, such as: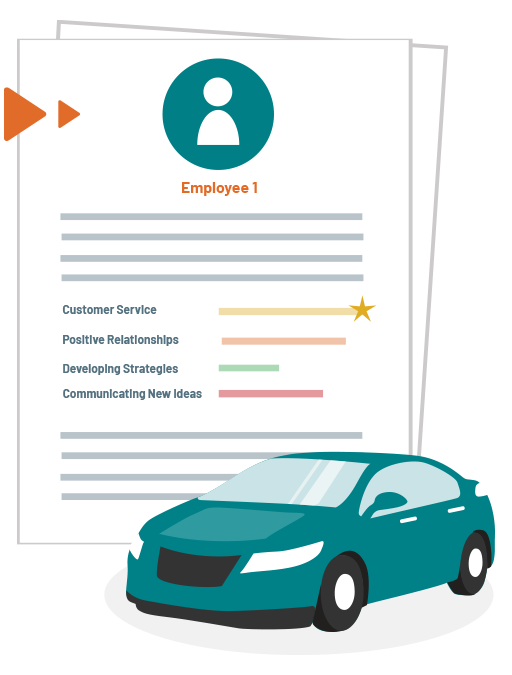 Upholding high standards of customer service
Building positive and profitable relationships
Developing sales and F&I strategies
Communicating new ideas and business opportunities
As the borders around dealership positions continue to fade, managers will increasingly rely on individual team members to take on specific roles based on their skill sets. For example, Millennials who have extensive knowledge and experience with social media may be the best option for online marketing and content development tasks. Start out by getting to know your employees on a more personal basis to get an understanding of their skills and interests. You never know what talents you may uncover that can help take your dealership to the next level.
Effective Training for an Evolving Marketplace
Fundamental Strengths
In-depth employee training helps dealerships take full advantage of the tools at their disposal. Every member of your Sales, F&I and Fixed Operations departments can be a source of innovation and profitability, but only if they've mastered the basics.
Modern training programs in the auto retail space cover a variety of selling fundamentals, including:
Sales techniques for the digital age
The psychology of selling
Retail presentations
The conversion process
Alongside these learning opportunities, dealerships can also benefit from educating employees on F&I and Fixed Operations offerings, such as:
Vehicle protection products
Loan and lease protection products
Standard maintenance needs and programs

Specialized Opportunities
Experienced F&I managers likely have the basics locked down, but there's a lot of nuance to the auto retail industry that can be easy to overlook. Many dealerships provide a wide range of F&I products, from Car Care Service Plans to Total Loss Protection, but helping customers understand the value of these offerings can be challenging.
F&I managers serve a vital role in their dealership's overall business strategy, so it's important they understand the benefits of F&I products and Fixed Operations services from the customer's perspective.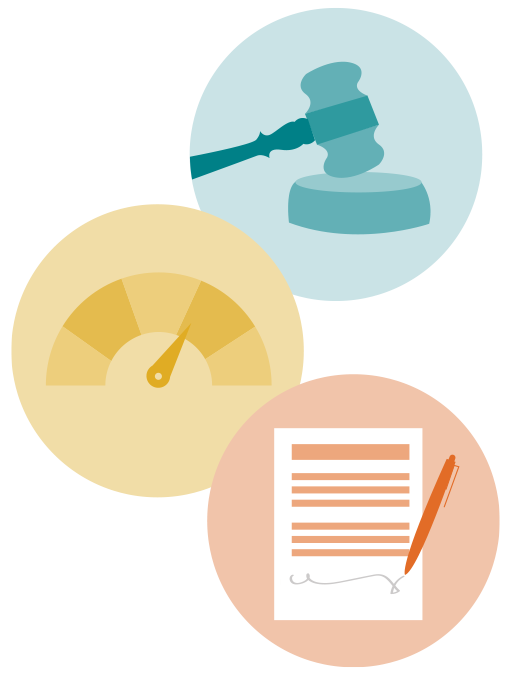 Today's training programs explore these products in detail and offer an in-depth look at a variety of other specialized topics, including:
Legal compliance
Contract elements
The lender-dealer relationship
No matter how experienced an F&I manager or auto seller may be, it's important to constantly seek out new learning opportunities and expand your skill sets to keep pace with modern car buyers.
Secure Long-Term Profitability
For over 40 years, we have worked alongside dealerships to prepare Sales and F&I professionals for the future of auto retailing. Our massive catalog of training programs and support services are designed with today's car buyers in mind and offer actionable solutions to some of the toughest challenges in the industry. Our clients' successes tell the story of how business training can directly support your short-term revenue goals and long-term growth.

Attending the Skills for the Business Manager course has helped F&I managers increase their overall PVR by enabling learners to maximize customer retention, making it less likely for visitors to choose an independent service center. The training also worked to decrease turnover by enhancing employee confidence and results delivery.
Skills for the Business Manager
Course Overview
Through our Skills for the Business Manager training program, we provide a comprehensive deep-dive into F&I processes, selling methods and legal compliance. The course emphasizes tools and techniques proven to enhance F&I revenue and offers participants a chance to earn FILES Certification.
This innovative training course is focused on the following subject areas:
The roles and responsibilities of F&I departments
Securing high-quality turnovers
Interviewing and retail presentations
F&I product knowledge
The psychology of selling
Overcoming objections and closing skills
Finance and cash conversions
F&I is such a reliable value center for auto dealerships because even among tightening margins on other products and services, finance and insurance offerings remain strong, enduring sources of revenue.11 Automotive News found that even when dealers sell F&I products at steady rates, their profits increase because of rises in new vehicle price tags. If you can improve your F&I team's performance, the revenue opportunity becomes even greater.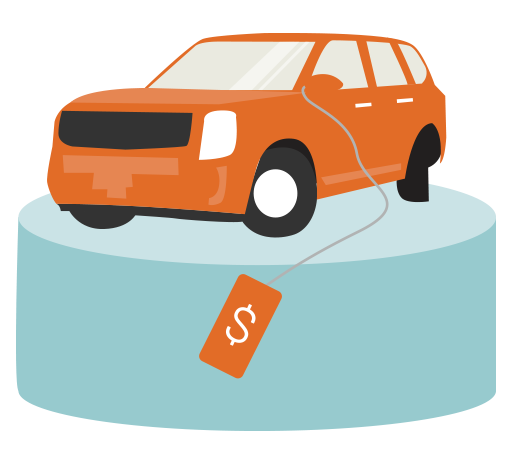 The future of auto retailing isn't as dark as many experts believe, as long as you have the talent, resources and experience to adapt to industry changes. If you're looking to transform your F&I department into a profit-generating powerhouse, our modern training courses can help guide the way.
At JM&A Group, our training experts have extensive retail backgrounds and are well versed in sales, finance, fixed operations and total dealership management. Through the Performance Development Center (PDC), our in-house auto retailing university, your dealership staff can gain access to cutting-edge and highly interactive training techniques that are proven to boost participant performance and maximize retention.
PDC has supported the training of F&I departments for over 20 years and has continuously refreshed its courses to keep pace with the shifting needs of modern dealerships. Offering both instructor-led programs and online webinars, the PDC team is at the forefront of auto retailing, financing, management and leadership training.

What real dealers are saying
JM&A has been an instrumental part of our growth and success for the past 30+ years. Their product offerings are exceptional and field support and training best in market.
Dewey Thomas Holderfield
JM&A is an organization of highly trained individuals along with a vast range of practical experience. Their problem solving and analytical skills provide a tremendous service to their clients.
Ronald Parks
JM&A is instrumental in the success of my dealership. We receive outstanding motivation and training from my field rep. The most rewarding reason is the increase in finance income.
William J Wolf Ready to fast-track your team's success? Let's talk.
A JM&A Group training expert will be in contact shortly.