INTRODUCTION
Why turnover matters
The truth is, hiring and retaining dealership talent is harder than ever.
A tight hiring market has made sourcing competitive hires more difficult than it has been in years. Only 1.25% of job seekers consider working in auto sales. Additionally, steep competition for top talent means that many dealerships are also having a tough time retaining their top performers.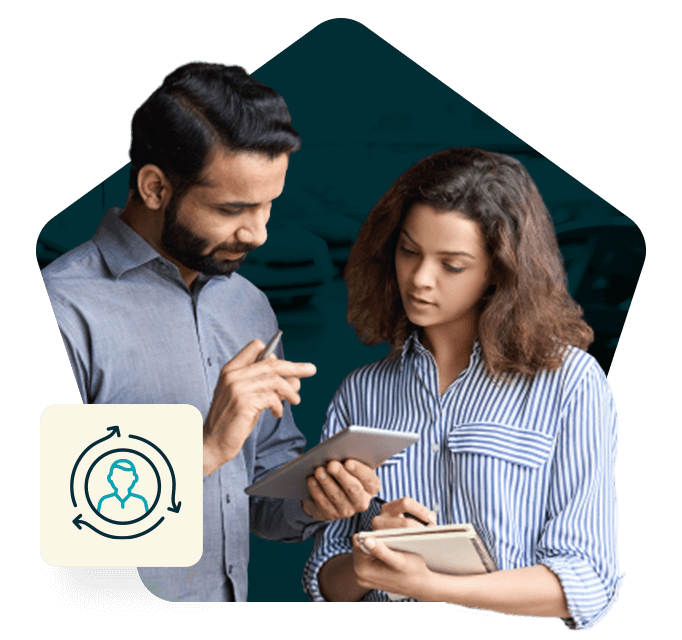 This sudden uptick in industry-wide hiring challenges caps off a years-long buildup of difficulties, resulting in high turnover and widespread disengagement.
Dealership churn: A look at the numbers
72%
of car salespeople find
a new job annually.
39%
of new dealership hires leave
in the first 90 days.
Source: JM&A Group Dealer Talent Services Webinar


However, where there are pain points, there are also opportunities. Dealerships that prioritize smart hiring and retention strategies put themselves ahead of the competition. Don't take our word for it — there's solid quantitative evidence that better talent management can improve business outcomes at dealerships.
After all, many of the profitability challenges dealerships face are rooted in talent problems:
High staffing costs due to turnover
Inadequate sales from poorly trained associates
Reliance on costly external hiring for leadership roles
Systemic disengagement, shown through habitual lateness, insubordination, laziness, or bad customer service
What's the cost of turnover?
Often, the biggest expense on a financial statement at a dealership is related to its people.
Replacing an employee through a standard hiring search can cost $10,000 - $50,000 depending on their seniority, not including costs associated with lost productivity, training, inexperience, and more.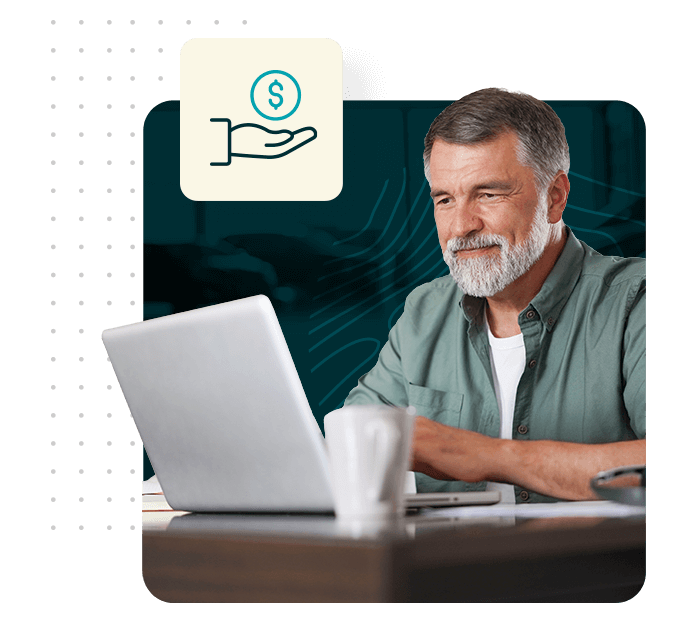 Plus, for every one seat you try to fill, you'll lose four people on average. The cost can be exponential – up to $500,000 annually!
It's easy to see that solutions for talent problems are more than just staffing decisions; they're tangible investments in the company that can reduce overhead and improve profit margins over time.
In this e-book, we'll analyze some prevailing industry-wide talent problems that are driving dealership turnover and offer some databacked strategies to solve them.
The current hiring landscape of our industry
Talent was a top challenge for auto dealerships in 2021. Historically, the solution for selling twenty more cars would be to hire two more people, but that's far more difficult than it used to be.
Worker shortages in unskilled labor markets have generated a lot of press in recent months, but there are also shortages in salespeople, skilled mechanics, and qualified finance professionals. Even as COVID-19 protections are loosened, many businesses aren't finding the kind of hires they traditionally relied on to close deals and move automobiles off the lot.
This shortage of available workers makes churn especially painful for dealerships. Auto retailers can't expect to burn through a half dozen hires to find one or two star players. With a smaller talent pool to draw from, managers need to hold onto their talent and put in the hard work to build the skill sets of greener employees. Dealers often ask us, "How can we do more with less?"
Like most problems, the simple solution for many dealerships seems to be "throw money at it."
But without a people-first strategy centered around sourcing and hiring the right person, cultivating their skills to encourage growth, and putting them in a position to succeed — well, that's just money spent, not invested.
Pro tip: Not all turnover is bad turnover
Sometimes people are an ill fit for the company culture — they bring others down or lack the qualities and skills they need to succeed. Or, sometimes a new hire's personality and natural behavior are at odds with the role they've been hired to do, leading to a lack of engagement and poor performance. So yes, there is such a thing as strategic turnover. However, it's the exception, not the rule.
What does the dealership of the future look like?
The retail world is a very different place than it used to be. More people are shopping online for unconventional items like groceries, appliances, and even cars. The dealership of the future will be enabled by technology and streamlined for sophisticated car shoppers. Many dealerships will be able to get by with less staff on the physical lot thanks to digital solutions.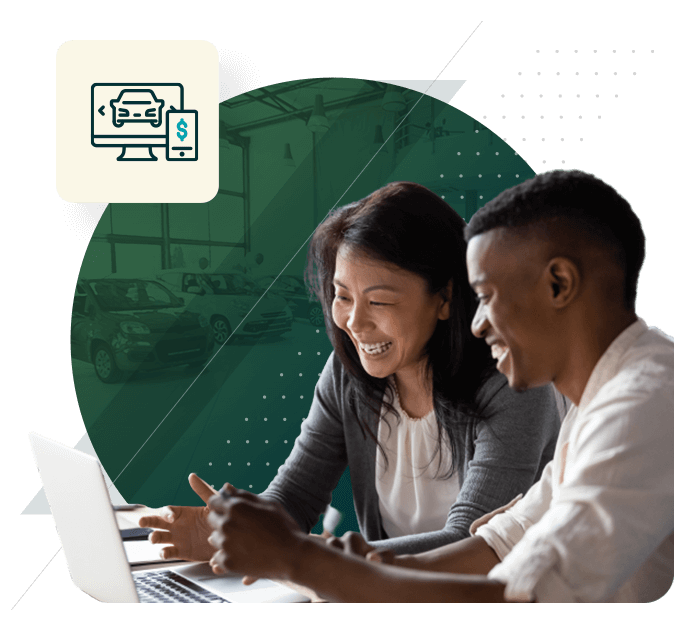 However, not every upgrade will be technology focused. Dealerships that excel in the changing retail landscape will invest in their people by hiring smarter and leaner, providing valuable resources to associates, and giving them pathways to growth.
No matter your industry or business, the same handful of factors tend to drive employee turnover.
While the unique stressors and disengagement factors may change depending on the industry, the unsuccessful talent management model is consistent throughout. The businesses with the highest turnover often sabotage themselves from an early stage, then build disengagement through everyday practices until it permeates the entire organization.
Here's a visual understanding of how it usually plays out at dealerships:
Poor job fit
New hires need hands-on training to feel comfortable in their new roles, but don't receive it. Questions arise: Is this job the right fit for me? Can I succeed here?


Unsupportive management
Sales team managers don't offer much support or training but are quick to criticize underperforming associates.


Negative team culture
The team is not aligned on goals or processes. Managers favor some employees over others and give them unfair advantages. "Outsiders" tend to underperform, burn out, and leave.


Negative company culture
"High performers" advance to senior management roles, but lack leadership qualities. Team problems become company problems, and culture issues discourage new hires.


On the flip side, these same structures, dynamics, and relationships can be effectively managed to help build employee trust, increase productivity, up retention rates, and increase ROI on talent:
Job fit
New hires receive hands-on training that empowers them to feel comfortable in their new roles.


Supportive management
Sales team managers offer support and training, and work with underperforming employees to improve performance.


Healthy team culture
The team is aligned on goals and processes. Managers treat employees equally and create an inclusive culture.


Healthy company culture
Employees with strong leadership qualities advance to senior management roles and lead their teams to success. New hires feel encouraged by the positive company culture.


Combatting the

four forces of turnover
Bringing people onto a team is a mix of art and science — hard numbers can provide some insight, but how people feel in a space is equally important. Both make a huge impact on an employee's experience.
In this section, we'll explore job fit, management, team, and culture and how they fit into engagement and employee development — and, most importantly, what you can do to sustainability build and nurture your teams.
Job fit
Hiring is only the first step in assessing a good job fit. The objective is to do more than fill a seat; you want to hire someone who can grow with your dealership.
The experiences a new employee has during the first few days will influence their overall job fit — and their overall performance. How do you ensure a good fit before an offer is made?
The problem
It's very rare that dealerships — or employers in any industry, really — take a step back and see if their strategies or goals actually align with the reality of their business: the people, bandwidth, skills, and process.
Your company could have a strong hiring process and strategy, but if you don't have the right skills and personnel in place, it can create friction. If newly onboarded hires at your dealership are given the basics and then expected to "drop in" and learn the ropes quickly, many of your exciting new prospects will flame out and find new jobs.
The solution
Set the stage — Align your business strategies with your people strategies before you put a job offer in front of a winning prospect. Confusion and miscommunication in early stages of training and development can quickly sour a new hire on their new opportunity.
Define — Set solid expectations and define what you need out of people early. Be active in communicating what you expect, and don't expect more than you should. Step back from the process and ask yourself, "What's the best way to accomplish our goals? Does everyone have the info they need to succeed?"
Personalize the process — Different people have different learning styles (and speeds). A "my way or the highway" approach to teaching new hires will lead to more highway riders than you'd like. Take the time to ensure that your new employees understand their roles and know the basics of the job before you raise expectations too high.
Measure fit — Relying too heavily on gut instinct or data metrics alone can lead to stumbling blocks. Cultivating talent is an art, and it's important to find a balance between your people skills and the valuable insights that advanced research can provide. For more information, see "The 'gut and science' approach" section.
Management
Knowing what drives employees will allow you to better predict behaviors. By supplementing performance data with a deeper understanding of each team member, you can understand how people like to operate and you can better support them.
The problem
It takes time and effort to develop that deeper understanding of individual hires. Unfortunately, many managers use a one-size-fits-all approach ("This is how we do things here").
Usually, this style of management is overly reliant on metrics: sales numbers, efficiency measures, customer reviews, and so on. But employees don't want to be treated as a number. They want to feel supported in their work.
The solution
Understand your people — This bears repeating whenever possible. If you can understand your people and what drives them, you can build better relationships and more effectively motivate them. Take the time to get to know your employees, from entry level to the executive lounge. Be a person they can feel comfortable around.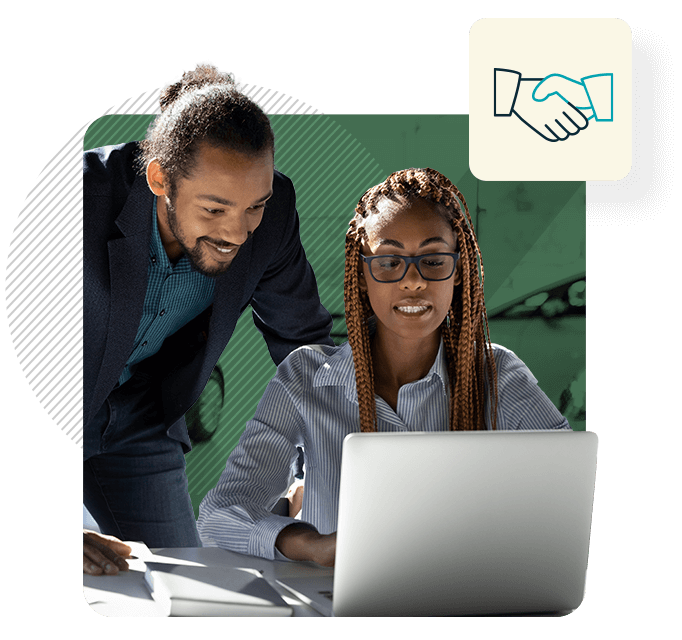 Motivate and develop your in-house leaders — You can invest and coach individuals to better deliver in multiple areas instead of hiring two people to do it. This focus on development limits headcount and incentivizes growth and development among ambitious employees. For example, inspire people that excel at traditional F&I to also be successful at virtual F&I with appropriate training and support.
Use your data strategically — Utilizing performance data in conjunction with more qualitative information (e.g. personal interests, career goals, etc.) allows you to analyze strengths and weaknesses on a person-by-person and team-by-team basis. It can also help you learn the tendencies of your new hires in half the time. Learn how to use data as a carrot, not just a stick.
Use the "you, others, and work to be done" approach to management — This step-by-step process helps managers better support their teams:
You
Managers leverage behavioral assessments to help better understand their own natural work and relationship styles.


You and others
Managers layer their own assessment results with those of their direct reports to better understand work/relationship style matches and mismatches, and develop a plan for how to successfully interact with each team member.


You, others and work to be done
Managers use job targets to better understand their direct reports' alignment with the work to be done, and customize coaching based on natural styles and fit to the job.


Team dynamics
A highly motivated and efficient team culture influences each individual and inspires them to come to work with purpose. One strong teammate helps to lift others. Build your team dynamics thoughtfully with data analytics and strategic planning, and your whole culture will benefit.
The problem
Members of your team don't seem to be aligned toward the same goal. Your managers are unable to manage conflict when team members come together (or are a source of conflict themselves). Everyone seems to be solely working on their own numbers and their own success.
Without collaboration or the ability to find common ground, it's really hard to get on the same page.
The solution
Measure what matters — Use data tools to spot problems ahead of time. Instead of looking for underperformance, try to find where employees excel and where their strengths lie.
Build high-performing teams — Drawing insight from data analytics, create teams that are made up of people with complementary skills and priorities. Build on the success of your winning teams to lift other units up.
Put staffing on the front burner — An investment in building winning teams may cost more in the short term, but it will pay dividends over time. If you need a hand assembling strong, profitable teams, it may even pay off to partner with third-party experts to streamline staffing and internal development.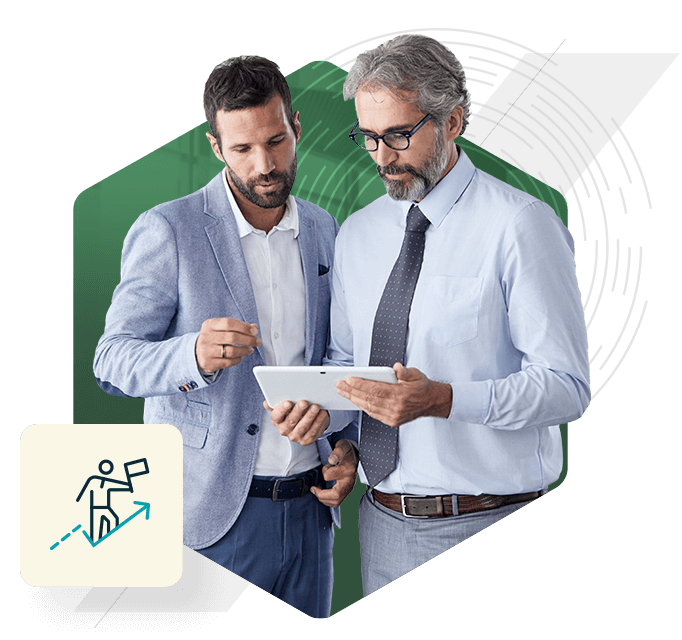 Company Culture
As social animals, human beings tend to act in ways that conform to conventions of the group they spend the most time with.
The micro-culture of your sales department or repair team will be influenced by the behavior of their managers, and in turn, the managers will be influenced by their leadership team. Does your company have a culture that builds character and inspires action at all levels?
The problem
Higher-level managers and leaders lack the communication skills and understanding of team dynamics that they need to cultivate a winning attitude among their reports.
Company culture is highly atomized, with each department doing little beyond trying to hit targets and each employee doing the bare minimum to keep their job. Collaboration is strained or non-existent.
The solution
Source known leaders — Many higher-ups at dealerships trust their innate ability to choose leaders. However, it's important to keep in mind that the person with the highest sales numbers is not always the most effective leader. Look for true leadership qualities, not just sales talent.
Dynamic teams are successful teams — When you're familiar with everyone's various strengths, interests, and areas for improvement, you can create better harmony and understanding.
Take consistent action — If different teams and departments have diffuse goals and objectives, nudge them in a common direction through collaboration and communication.
The "gut and science" approach
People are complex. If you're only following your intuition to make decisions, you are putting key business initiatives at risk.
In today's data-rich environment, dealers use data to enhance and/ or challenge their gut instincts. If dealers rely on a combination of data and instinct for day-to-day decisions on inventory, marketing and advertising spend, and more, why is the same approach not taken with their people?
A combined "gut and science" approach is a proven framework for success that can help dealerships save leaders' time, build an amazing culture, and significantly increase the chances of delivering a consistently outstanding customer experience.
One way to harness the power of data is to leverage a Predictive Index® (PI®) system. With this technology, you can identify the characteristics of both current and prospective team members and match those characteristics to various roles.
The future of dealership talent
To be successful moving forward, dealerships will need talent strategies that align with their business strategies. With a view of the future of auto retail in mind, they'll be more willing to transform and adjust to the times, and more ready to put energy into optimizing their team.
Consolidation in the automotive retail industry is a real thing. Large dealership conglomerates are becoming the norm, and there will likely be fewer franchises five years from now (just as there are fewer now than in 2017). Independent dealerships that want to compete for talent and business will need to be proactive to help their team rise to the top.
Preparing your business for the future will require the right people and talent in the right places.
The retailers that succeed over the next few years will be the ones prioritizing their people and making decisions based on a strategic combination of data and instinct.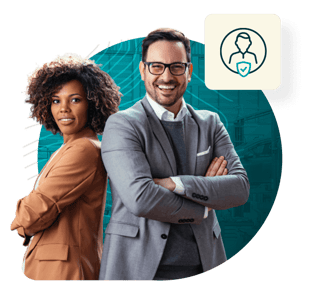 Align your people with your strategy
Building the framework needed to source and hire a successful team doesn't come easy. It requires a combination of expertise, experience, and resources that many dealerships find to be burdensome to take on full time.
Fortunately, there are alternative solutions available to forward looking auto dealerships. Industry experts like JM&A Group can help you source and develop the team members you need to build a robust, winning team from the ground up.
What real dealers are saying
There are many vendors that make promises they can't keep. JM&A has continued to keep its promises by helping to grow our sales business while providing wonderful support and training. We have been a partner for 12 years and have experienced positive growth in every one of those years.
Harry Brenner Jr. Ready to optimize your team?
Let's talk. A JM&A Group talent expert will be in contact shortly.