F&I | Case Study
Bergstrom Automotive Spiked Positive Customer Experiences Through Virtual F&I
The Client
Bergstrom Automotive
With just 7,000 permanent residents, Devils Lake, ND, is a destination for snow sports in the winter and lake activities in the summer. Bergstrom Automotive, a three-location group, is a pillar of the Devils Lake community.
It's a common assumption that automotive dealers in rural areas don't need to evolve as quickly as their peers in fast-moving city locations. Bergstrom disproved that very sentiment, by bucking the conventional wisdom and not listening to that rule of thumb. Dealerships in communities of any size and population density can step up their performance and customer experience with an infusion of new technology.
The Challenge
Shaking up the F&I process for a better experience
Handling more parts of the vehicle sale process digitally isn't just an issue for dealerships in densely populated urban areas. This is the kind of convenient, customer-centric offering that can make people satisfied anywhere. A desire to give buyers the best experience possible led Bergstrom Automotive to embrace Virtual F&I processes, implemented by the JM&A Group.
With the leadership team onboard, kicking off VFI to the team in the store with JM&A was easy with clear buy-in from the top-down approach. Despite the auto group's prominent position in its local market, management did not want to rest on their laurels. By adding Virtual F&I, the dealership could take an in-person step out of its vehicle sales process and enable customers to complete their purchases with fewer trips to the showroom.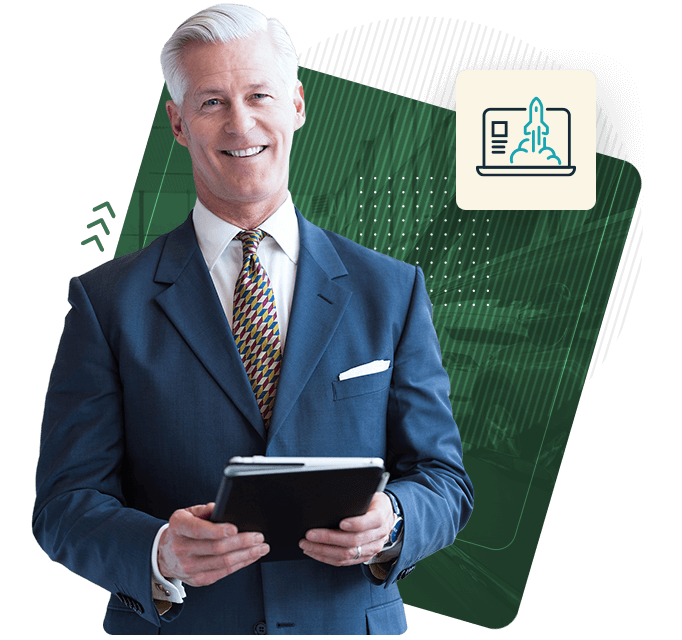 Virtual processes would open up another important trait: flexibility. When business is uneven across the three locations, with customers waiting at one particular showroom, F&I representatives from the other two can pitch in by completing Virtual F&I deals, clearing the backlog quickly.
The Solution
The path forward for Bergstrom was clear: The dealer would bring in Virtual F&I capabilities for all of its F&I representatives, training them all on this digital process.

After working with JM&A Group for over 20 years, Bergstrom leadership decided to take the relationship to a new level with the VFI project. This was the kind of large-scale change that requires trust, and it was a perfect fit for the Bergstrom and JM&A partnership.
A smooth learning process
The positive partnership between the dealership F&I team and JM&A Group for this project started with the first fact-finding visit and extended as representatives learned what they needed to know to successfully sell F&I products through virtual deals. Engagement with JM&A consultants is ongoing, with weekly role-playing training sessions and constant support.
Getting buy-in from representatives wasn't a problem, especially once they realized how much of an improvement Virtual F&I could make to their own workflows. Virtual F&I is easier and quicker than bringing in customers to sign paperwork in person, and fits neatly into everyone's schedule, customer and dealership employee alike.
The biggest difference between virtual transactions and traditional F&I is the experience of meeting with customers via camera. By training to execute virtual deals with the JM&A Group consultants, the Bergstrom F&I representatives gained confidence reading customers' body language and judging moods. This has improved their ability to make sales and overcome objections, even for in-person deals.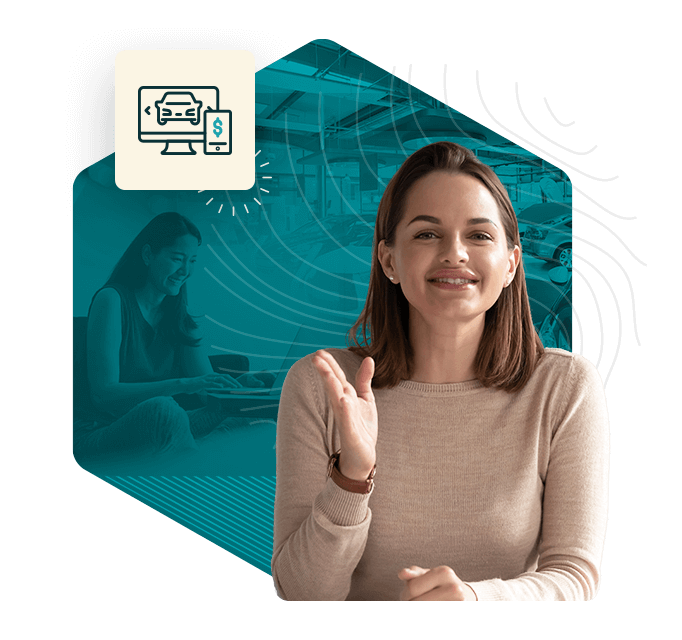 Ambitious plans for the future
The ability to complete F&I deals virtually has also prepared the dealership for an important future initiative: Expanding beyond the immediate vicinity and selling to out-of-town customers.

Offering shoppers a highly convenient and flexible buying experience can improve that same experience and encourage loyalty, whether they're located near or far. Dealership managers see the competitive advantage presented by this new experience, and intend to hold onto it, especially as competition from other dealerships heats up in the years to come.
While Virtual F&I became especially important amid pandemic-induced restrictions, Bergstrom leaders see the technology as a value-adding option for the future. COVID-19 didn't fundamentally change the way cars will be sold in the years to come, it merely accelerated a process that was already underway.
The age of digital deals, enabled by Virtual F&I, is here to stay. This is as true in a community of 7,000 as in the most busy and populous city. The early customer reaction to Bergstrom Automotive's Virtual F&I implementation has proved this to be the case.
The Results
The mark of a successful new dealership program is across-the-board satisfaction. Rather than helping one group, the policy benefits every person involved, from ownership to dealership staff to the customers. This is the level of achievement that has come from the deepened JM A partnership with Bergstrom.
No customer complaints
Going through F&I virtually has been a pleasure for customers following the JM&A Group consulting engagement. Bergstrom's highest-performing business manager estimated that over 95% of customers have been satisfied with the Virtual F&I experience, to the point where they would take this option next time they buy a car.
Despite the fact that these customers aren't dealing with the standard problems Virtual F&I solves in urban areas — for instance, they wouldn't have to sit in traffic to get to the dealership — they still appreciate the ease and convenience.
Pressure on the buyer is low in a virtual deal, and the whole process is over in a hurry, letting people get on with their days. This ease has made buyers comfortable adding extra JM&A protection products to their deals.
F&I teams happy and satisfied
The customers aren't the only ones enjoying the efficiency and ease of the virtual deals. F&I representatives are implementing the Virtual F&I process into every deal they possibly can. The combination of less paperwork for the reps and a quick, user-friendly signing for the customer is a win-win.
The representatives have reached new levels of performance and efficiency, empowered by their JM&A training. Bringing in F&I staff from across the three showrooms to relieve customer backlog has been a relief for everyone involved. The team has enjoyed the scaled efficiency of the new workflow, as well as the ability to close deals with out-of-town customers just as quickly as local buyers.
Virtual skills expanding into new areas
The dealership has found a new way to make virtual deals work: offering remote refinancing. By reaching out to existing customers who are in a good position to refinance their deals, the team can secure these transactions for the dealership, instead of having the vehicle owners reach out to the lenders.
Having a virtual refi process has proven to be a major selling point for Bergstrom. The ability to get the deal done without leaving the house is persuasively easy.
Where small town meets high tech
By embracing Virtual F&I processes, Bergstrom Automotive proved that digital transformation isn't just for dealerships in big cities. The group has positioned itself for the future while pleasing representatives and customers in the present. A flag has been planted in North Dakota for VFI and tech-focused auto sales in general, and it's working better than imagined.
What could Virtual F&I do for your dealership? Contact JM&A Group today to find out. Start boosting your F&I margins
We will be in touch ASAP to discuss your unique needs and how we can optimize your F&I.