Modernizing Your Approach to F&I
Creating and sustaining pathways to purchase is an area every business needs to prioritize. That means finding ways to stay top-of-mind for consumers and making it as easy as possible for them to do business with you.

We are past the digital revolution. It is no longer a differentiator in the marketplace - it is expected. But the automotive industry has been slow to adopt the digital tools today's consumer now considers mainstream, especially when it comes to F&I. Technology, legal regulations and the cost of entry have all been major barriers to making real strides in F&I in a digital space. Until now.
In this ebook, we'll take a look at how to modernize your F&I to enable seamless purchases and outstanding customer experiences online and in-store.
Most importantly, remember that Virtual F&I is not about replacing your brick-and-mortar practices.
Instead, it bridges the gap between the physical and digital world, all while protecting your profitability, increasing CSI and boosting efficiency.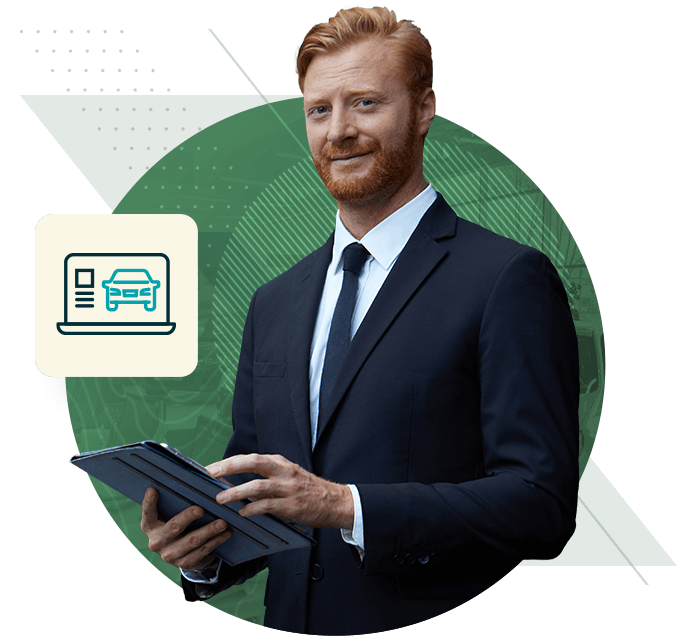 The Future of Auto Retail is Digital
For most consumers, car shopping has largely become an online activity. On the dealer's side, there is a fair amount that goes into creating and sustaining technology, but it's an important step for online sales and a complete, start-to-finish customer experience.
According to research from Cox Automotive, today's car buyers:
Spend just 96 days in market shopping for a new or used vehicle
Dedicate an average of nearly 14 hours to independent online research
Visit 2.5 dealerships before making a purchase
The ongoing COVID-19 pandemic has only accelerated the need for digital purchase pathways - as fewer people visit brick-and-mortar dealerships in person, car dealers will need to create engaging and meaningful online experiences to help fill the void.
83%
of consumers want to complete at least some of the purchase process online.
70%
are more likely to buy from a dealership that offers this functionality.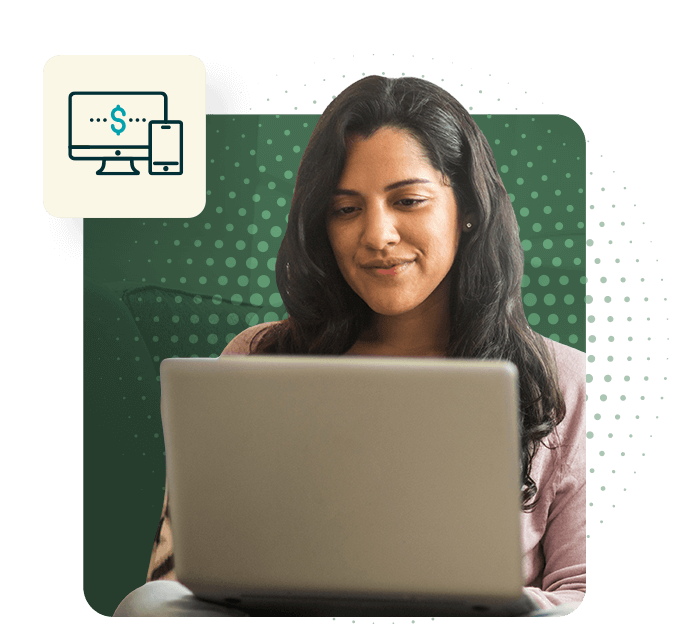 Assessing the Modern F&I Landscape
While projections for new vehicle sales remain strong, used car sales are steadily increasing. This trend should compel dealers to take a look at their product presentation and maximize their profits on F&I, as well as service and parts, to increase margins.
So what enables success and growth in F&I? There are many answers, but most experts agree that dealerships should focus on these key areas:
Enabling contactless selling without abandoning physical operations
Improving user experience while maintaining quality of service
Offering F&I awareness throughout the buying process
Provide ongoing specialized training for your team
Dealer-arranged financing and the sale of F&I products are crucial profit-drivers for auto retailers, and digitizing the F&I process requires a solution that takes your business process into account.
For one, the severe lack of F&I awareness among today's car buyers has made it difficult to organically introduce these products into sales conversations. With more people shopping online, dealerships will need to create new strategies for promoting F&I prior to the point of purchase. Let's explore how Virtual F&I is helping to lead that change across our industry.
As a cutting-edge addition to the world of auto retailing, many are curious about Virtual F&I. This innovative technology opens up a new frontier in delivering F&I processes digitally, all within your existing dealer infrastructure. But don't worry, Virtual F&I isn't here to replace your brick-and-mortar strategies. Instead, it provides a powerful way to connect with consumers and elevate your profitability, CSI, and efficiency.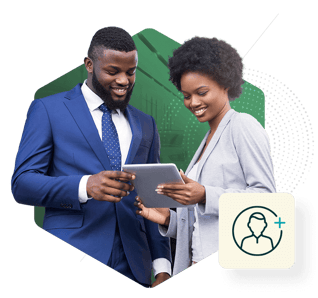 The core benefits of VFI integration include:
Improves access to F&I information for new and existing customers
Actively supports car shoppers' independent research
Allows dealers to introduce F&I earlier in the sales process
Streamlines the purchase pathway to reduce buyer resistance
Enables greater personalization for both online and in-store customers
In times of both uncertainty and normalcy, VFI empowers you to grow your customer base and improve your sales performance by providing additional options to your customer and capitalizing on modern car-buying trends.
Defining Your Unique Strategy
Every auto dealership has its own unique sales, customer service and F&I strategies, which is why a one-size-fits-all approach to VFI should be discouraged. Before rolling out an online purchase platform, you must set clear goals for your VFI deployments that will help guide your decisions.
We highly recommend taking a consultative approach when defining your strategy by talking to a partner who understands your dealership holistically, including sales goals, digital retailing, consumer preferences and team performance. In doing so, you can ensure your whole business is being considered when developing your plan.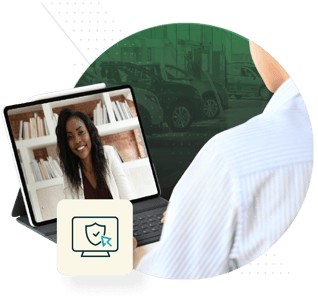 Total online vehicle sales

Total online F&I revenue

Close rates

Opportunity win rates

Lead response times

Monthly new leads
Your dealership should also try to create a balance between its in-store and online activities to ensure customers' needs are met, regardless of their communication preferences.
The critical step in the VFI planning phase is to assign and train dedicated employees to manage your digital resources, helm online chat tools and speak with customers directly through video conferencing software.
Breaking Down the Virtual F&I Process

Making Contact
Considering VFI is still in its infancy, dealerships will need to create new and engaging processes that will demonstrate the value of online car purchases - both for F&I managers and the end consumer.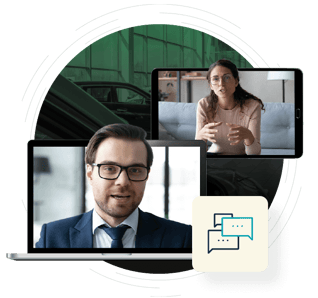 Before we dive in too deep, it's important to underscore that having a knowledgeable partner in this space can be critical to your success in VFI.
The first stage of VFI is to make contact with potential car buyers, validate why Virtual F&I is beneficial for them and thank them for being a part of this new experience.
STEP 1
The VFI manager sets up a video conference
While VFI may involve new channels of communication, the process is strikingly similar to face-to-face interactions at your physical dealership. F&I managers already have extensive selling and relationship-building experience, so the transition to virtual spaces is more about choosing the right technologies. Before making contact with potential customers, you should:
Develop a solution that includes video functionality
Create a quiet, clean environment to conduct VFI sales
Have a support structure to enable VFI within your business
Ultimately, VFI is about creating an effective support framework that will help your sales and F&I professionals make the best use of their knowledge, skills and experience in a new context.
The Interview
Speaking with customers through video-sharing software may feel awkward at first, but the same selling strategies used in your dealership are just as effective online. In fact, creating a meaningful connection with your customers may even be easier, as webcams provide F&I managers with a peek behind the curtain.
STEP 2
The VFI manager conducts an interview
Before your VFI managers can guide consumers through the paperwork, they should understand what type of customer they are, what they're interested in and whether they have any initial resistance to F&I products. There are interview questions that have been proven to work especially well for Virtual F&I, and your F&I partner can help you define a strategy and process that works best for you.

You want your Virtual F&I conversations to be as natural as possible, and consulting with an F&I provider with experience delivering deals virtually can help you get started with best practices in mind and train your team to be successful from the start.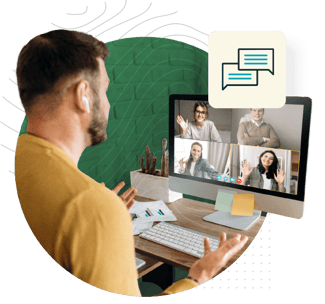 For many sales and F&I professionals, it will take some practice to get used to speaking and turning over deals online, so stay positive as you navigate your first few deals, and work with a partner who can demonstrate what successful VFI looks like for you.
Closing the Deal
After negotiations are wrapped up, your VFI managers will work with the customer to finalize payment and delivery of their new vehicle. This stage is extremely important, as it's the last chance to demonstrate the value F&I products have for car shoppers.
STEP 3
The VFI manager guides customers to the point of purchase
Setting expectations is crucial during the final stages of the VFI process, as customers likely have other obligations that may limit their time and energy. To help streamline the process, your VFI managers should offer a time table for:
Filling out and signing the paperwork
Making a down payment
Receiving the keys and title

Once the paperwork is finalized, your VFI managers should provide a complete overview of the purchase, including:
The vehicle make, model and color
Add-on features
F&I products and services
Now, all that's left is to direct the customer to the "Final Disclosure" tool to close out the deal.
Building a Virtual F&I Infrastructure
Before your dealership can capitalize on VFI, you first have to develop the capabilities needed to facilitate online vehicle sales. Incorporating new functionality that supports best-in-class (or any) virtual purchase pathway is a big opportunity to modernize both your physical and digital operations. In most cases, auto sellers can improve in two fundamental areas: Website optimization and employee training.
Website optimization ensures online shoppers can find the information they're looking for and start the purchase process without unnecessary delays. Some strategies for website optimization include:
Publishing easy-to-read, engaging content with intuitive navigation
Ensuring dealership websites are optimized for mobile browsing
Incorporating live chat features
Having clear and simple pricing available
Consulting with your provider to conduct an F&I analysis of your website
Employee training provides your F&I managers and other sales professionals with the knowledge, skills and experience they need to effectively leverage VFI systems. Anyone involved in the VFI process should:
Understand how to use video conferencing software
Have some experience with eCommerce sales strategies
Actively collaborate with other departments
Explain the WI I FM to customers
Training and Empowering F&I Professionals
While similar to other sales environments, VFI is a new method of auto retailing that requires both product expertise and tech savviness. As such, bridging the gap between your in-store and online practices can be a real challenge, especially if your dealership is new to digital transformation.
However, VFI integration isn't just a tech-focused initiative - it requires you to align your people and processes in ways that add tangible value to car buyers' shopping experiences. To set your dealership up for success, you should focus on upskilling your workforce and providing hands-on training opportunities, including: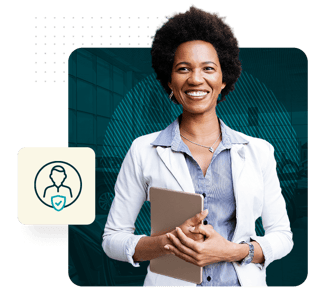 FInance & Insurance Legal and Ethical Standards

Sales Management Leadership

Financial Statement Analysis

Skills for the Business Manager

Internet Automotive Sales
Enabling Seamless Online Purchases
VFI delivers value for the dealer at every stage of the car buying journey. But to take advantage of this new paradigm, your dealership must virtualize its sales and F&I processes in ways that capitalize on modern shopping trends.
According to research from Autotrader, digitizing the car buying process can save customers:
45 minutes discussing and signing paperwork
43 minutes negotiating the purchase price
33 minutes selecting F&I products
26 minutes getting a trade-in offer
To make a lasting impact with new and existing customers, you should focus on developing a digital sales framework that:
Creates consistency between online and in-store experiences
Helps customers understand the value of VFI and online car purchases
Improves the searchability of the dealership's website
Integrates social media into marketing and customer engagement strategies
Balancing Your In-Store and Online Activities
Getting a VFI strategy off the ground takes thoughtful planning, careful change management and a healthy dose of IT integration. Remember, breaking into digital retail is about creating a full-spectrum approach to vehicle and F&I sales, not replacing brick-and-mortar practices.
Rather than treating the implementation as a temporary risk management strategy, you can and should use this opportunity to modernize your operations.
Considering 92% of car buyers research online before they buy, incorporating virtual sales processes has become a necessity.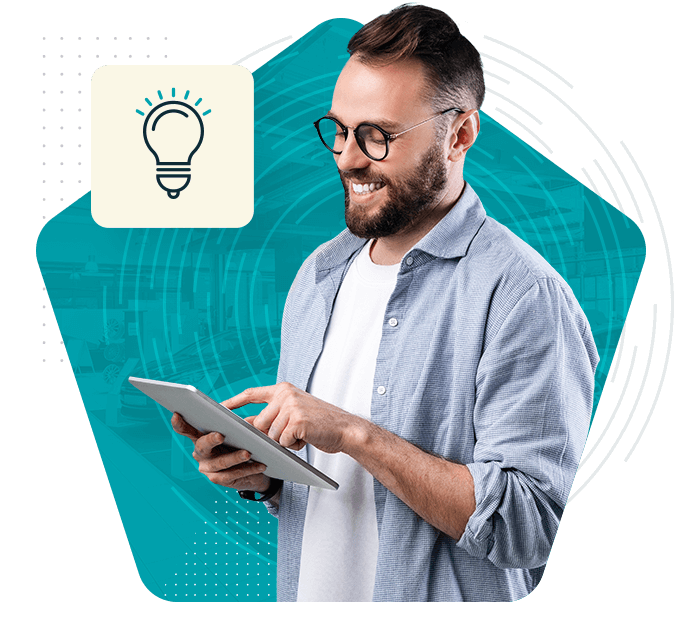 Keep in mind, several major automakers — General Motors, Ford, Toyota, etc. — already offer online buying and home delivery services. Without robust IT infrastructure and clearly defined VFI processes, your dealership may struggle to compete in the
digital marketplace.
31/2 hours
Average hours spent of consumers who have a worse overall experience.
90 minutes
time spent at a dealership before customer satisfaction begins to decline.
Rolling Out Your Virtual F&I Campaign
During the rollout, your dealership should focus on 3 key areas to ensure its VFI deployment is impactful, engaging and (above all else) useful to the end consumer. Your Virtual F&I partner can ensure this launch is successful and your overall campaign is strong to support long-term profitability:
Bridging the gap between physical and digital channels
Although modern car buyers are more interested in online shopping, roughly 75% of consumers are unwilling to purchase a vehicle without a dealership involved.

Rather than replacing in-store purchases, VFI can be used to create a website-to-dealership pipeline that maximizes leads and reduces buyer resistance.
Encouraging employees to adopt VFI practices
Capitalizing on automotive eCommerce comes with a bit of a learning curve, which may dissuade your sales and F&I from getting on board initially. By educating dealership staff about the benefits of VFI on an ongoing basis, your business managers can increase adoption across all relevant departments. Reinforcing the value VFI brings will keep your team engaged and accountable.
Setting up account management functionality
Before consumers can start finalizing their purchases, your dealership must have an account management portal in place.
These transactional platforms are essential for personalizing the shopping experience and offering customers a way to continue abandoned paperwork.
Securing Long-term Revenue Streams
Above all else, VFI offers your dealership a new way to build lasting relationships with consumers that extend beyond the point of purchase. Even after a deal has been finalized, customers should be able to review their F&I policies, schedule vehicle maintenance and more.
By creating a centralized VFI platform, you can:
Keep tabs on customers' activity on the dealership website
Offer personalized deals and discounts
Promote future Fixed Ops purchases
Send targeted ads and emails
This convenience is particularly important for retaining customers who dislike traditional, in-person car shopping, along with those who have had negative experiences in the past. To avoid compounding their frustration, your dealership must ensure its website is optimized, adds value and is easy to use.
55%
Dealer websites that met or exceeded consumer's expectations in 2018.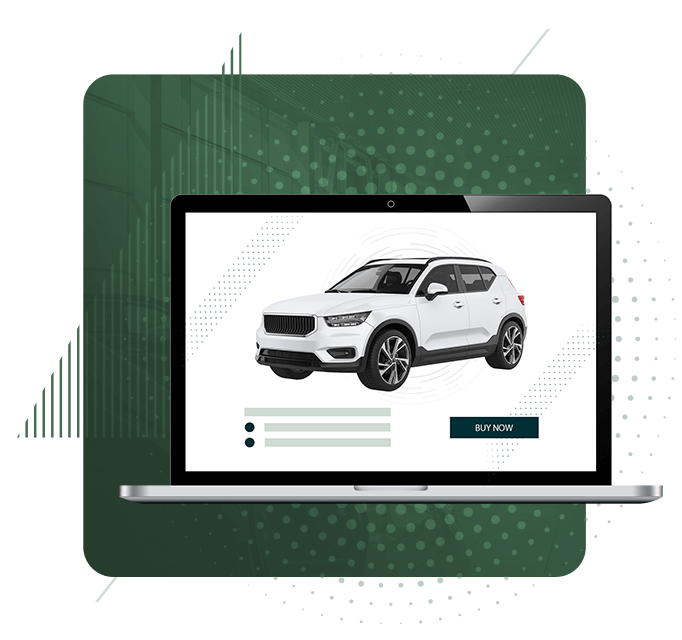 Virtual F&I Training Spotlight
The Paragon Direct Process
When Paragon Honda started incorporating digital-oriented sales practices into its dealer operations, the company quickly realized it lacked the process knowledge needed to make their online transactions both compliant and profitable. That's where JM&A Group stepped in to help.
After working with Paragon's sales and F&I teams, our field experts were able to streamline their VFI strategies and help them prioritize F&I conversations. This not only allowed the dealership to finalize over 400 online transactions in April alone — during the COVID-19 lockdown — it also set the business up for future success.
"When we started working with JM&A Group, one of the things that was really appealing to me was that they've taken the steps to make sure the training processes are consistent with local and state rules and regulations."

Brian Benstock

Partner, GM and VP,

Paragon Honda and Paragon Acura
Empower Your Virtual F&I Strategy with JM&A
Over the past several years, JM&A Group has taken steps to prove that Virtual F&I is not only possible, it's inevitable. With our hands-on consultation and training services, we can help you integrate proven Virtual F&I processes at no additional cost.
Why JM&A Group?
Although online F&I is a relatively new frontier in automotive eCommerce, our experts have created a solutions-oriented process focused on real results. Through various pilot programs, we have helped our dealer partners complete thousands of Virtual F&I deals and build robust infrastructures to support future sales goals.
By partnering with JM&A Group, you can get a significant head start on your competitors and prepare for the eventual return to normalcy. Our field team can help you:
Create an effective VFI strategy and implementation roadmap
Train your sales and F&I associates in VFI best practices
Monitor your performance and help you score more high-intent leads
What real dealers are saying
In our industry, there is a constant barrage of vendors who make promises they can't keep. In my 25 years, JM&A consistently delivers on its promises and strives to find new avenues of growth in your business.
Harry Brenner Jr.
JM&A has been a trusted business partner for over a decade now. They focus on the dealer and how to help me grow the business. I couldn't ask for a better relationship.
David C Hodges Jr
JM&A is our partner, not our vendor. All JM&A associates truly have the dealers' best interest and are always finding new innovated ways to help us grow! A true asset to my business.
Bob Murray
We've always relied on JM&A for training and recruiting. They have been very helpful over the years by partnering with us to implement whatever strategies we've needed to grow our personnel and our business.
John Chadwick Holderfield Start boosting your F&I margins.
We will be in touch ASAP to discuss your unique needs and how we can optimize your F&I.